Product Description
What Is The Liver Cleanse Program?
Your liver is the body's main organ for detoxification and giving it a refreshing reset can help it work its best. We've made that easy with the Liver Cleanse Program — an all-natural, 6-day plan to cleanse and rejuvenate your liver and gallbladder. This complete program involves following a healthy diet and taking liver-support supplements to stimulate the liver and soften buildup, followed by a flush that will purge toxins from the liver and gallbladder.
You're going to be amazed by what you see and how you feel — more energy, enhanced well-being, and smooth digestion are on the horizon!
Health Benefits of the Liver Cleanse Program
The benefits of the Liver Cleanse Program go beyond just sweeping the liver clean. This program can improve your energy and digestion.
Cleanses the Liver & Gallbladder
Your liver is your main organ for detoxification. It regularly filters toxins and can get bogged down. A liver cleanse eliminates the waste that accumulates and slows it down.
Encourages Normal Digestion
Digestion gets easier as toxins are released from your liver and gallbladder. A liver cleanse can also help relieve digestive ailments like occasional constipation, gas, and bloating.
Supports Total Wellness
Your liver works hard. Lessen its load and stimulate your entire well-being. A liver cleanse can help you feel like you have more energy, less fatigue, and a stronger passion for healthy living.
The Top 5 Reasons You Need the Liver Cleanse Program
More Energy & Vitality
When your digestive system is optimized, you're energized and ready to go.
Feel Light & Healthy
Detoxification helps you feel light and healthy and walk with a bounce in your step.
Sharper Brain Function
Cleansing supports the production of gut-based neurotransmitters like serotonin.
Normal Heart Health
Efficient digestion means breaking down fats and lipids, which helps heart health.
Stronger Gut
Toxins put a strain on the gut and microbiome. Cleansing helps to ease the burden.
What's in the Liver Cleanse Program
Oxy-Powder®
1 Bottle
Oxy-Powder is an oxygen-based intestinal cleanser that gently eliminates toxins and waste.
Liver Health
1 Bottle
Liver Health is an organic, all-natural Raw Herbal Extract™ blend of antioxidant-rich herbs that cleanse the liver of toxins and deposits.
Turmeric
1 Bottle
Turmeric contains antioxidants that stimulate and protect the liver and immune system.
Organic Extra Virgin Olive Oil
1 Bottle
Organic extra virgin olive oil assists the Epsom salt in stimulating and opening up the bile ducts.
Epsom Salt
1 Pack
Epsom salt relaxes and opens up the bile ducts to help release accumulated toxins and deposits.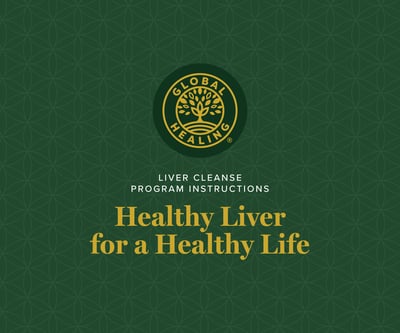 Detailed Instructions
Easy-to-follow instructions are included
Product Videos
Custom Field
Product Reviews